A Primer on Jobs to be Done

Use Jobs to be Done to innovate with deeper customer insight

Jobs to be Done is a term first popularized by Harvard Business School professor Clayton Christensen. It describes a strategy used to assess latent need in marketplaces, and to dissect the multitude of goals consumers are looking to accomplish when buying a product. These goals often extend far beyond the product itself.

For example, your typical car buyer is not simply looking to purchase a mid-size sedan, but also to express his personality, impress his coworkers, and meet the needs of his growing family. Those jobs may also be satisfied via totally different avenues

--

an expensive vacation to impress his coworkers, for example, or a sporty convertible that he feels might better express his personality. In this way, the company that makes the mid-size sedan has a notably broad range of competitors. This means that the company also has many available levers to pull beyond simply bolstering everyday specifications like leather seating and luxury audio systems.

Jobs are typically broken down into functional and emotional categories. To revisit our earlier example of the mid-size sedan, functional jobs might include qualifications like getting good gas mileage, having good safety ratings, and performing well in the snow. Emotional jobs, often over-looked by companies but vital to product success, could include the driver's desire to express his personality. Emotional jobs are often more challenging to identify and trickier to address than their functional counterparts, but a product that satisfies on both functional and emotional dimensions has the potential to command a premium in the marketplace.

How is it applied?

Companies use Jobs to be Done to evaluate markets based on the jobs their targeted customers are looking to accomplish. This process hinges on extensive customer research, used to uncover exactly what consumers want from a product, and helps companies develop an in-depth understanding of their customers.

Jobs to be Done helps teams ask the right questions, and reimagine problems as opportunities to serve unmet jobs. It also pushes them to think beyond the boundaries of products and services already offered by emphasizing underlying customer motivations rather than products themselves. We use our proprietary Jobs Roadmap, pictured below, to

turn customer insights into concrete innovations in a structured and rigorous way.

Case study: Jobs to be Done in action

A leading purveyor of prepared foods recently approached New Markets to help it assess the dining habits of couples. The company knew that couples' dinnertime jobs would be different than those of singles or families, and wanted to design a new product specifically tailored for this segment, where sales were lagging.

Through careful primary research, New Markets identified the unique jobs that couples often had when preparing dinner. Functional jobs included staying within budget, providing nourishment, reducing planning time, and eating healthy. Emotional jobs included tasks like unwinding and decompressing, bonding with one's partner, learning new cooking skills, trying new things, and creating variety. New Markets was able to advise the prepared foods company in its creation of a product that directly addressed these uncovered jobs

--

one that allowed for customer dinnertime engagement, was nutritious, and added variety to the meal.
Powered by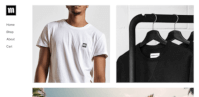 Create your own unique website with customizable templates.