Healthcare

Historic change in the healthcare industry calls for new approaches

Historic business models in healthcare are being upended by a myriad of shifts: competitor consolidation, global payments, accountable care, and a move from isolated therapies to disease state solutions.

To win on this shifting ground, companies need to look objectively at where profits will lie in coming years. If companies can address the coming "pain points" in medicine, they will do very well. For instance, healthcare companies tend to be Balkanized by product class -- drug makers, device manufacturers, IT integrators, and so on -- while their customers are seeking over-arching solutions to address increasingly complex care pathways, pay-for-performance incentives, and patient self-management.

Equally, companies historically focused on the U.S. may find fertile ground overseas. Competencies developed in the world's richest healthcare market have real potential in rapidly-developing countries. Of course, companies have to adjust their approaches in new environments, but many have cause for optimism about where expansion overseas could lead.

We bring extensive healthcare experience, a new perspective, and a unique approach to research and analysis

New Markets has extensive experience in healthcare and sees an urgent need for companies in this industry to think freshly about their strategies. Change is happening fast, and companies need to be nimbler than ever in their approaches to commercialization.

Our project teams excel at helping companies

expand into adjacencies

, design forward-thinking strategies and portfolio plans, and evaluate the potential of new offerings or business models. We also help adapt

proven innovation processes

for the unique challenges and constraints of the healthcare industry. We have experience working with a wide range of healthcare clients, including pharmaceutical companies, device manufacturers, health IT companies, payors, and life sciences start-ups.

Learn more about establishing growth strategy >>>

​Learn more from our client impact story

Case Study: Healthcare IT

A large business services company -- which had limited experience with healthcare -- was eyeing a potential opportunity in the healthcare IT market. Before it invested too much into the idea, however, the company wanted to plot out the gaps in healthcare IT and make sure that its ideas were rooted in real unaddressed needs.

To better understand the market opportunity, New Markets Advisors conducted

Jobs to be Done research

with providers around their IT priorities. What pain points still existed? What manual processes were silently wasting time and money?

What jobs do healthcare providers have around IT?

Providers were often preoccupied with updating their IT systems to comply with changing government regulations. They also had several other jobs to be done, including

Better coordinating patient care
Improving the flow of information within health systems
Making sense of the vast amount of data within health systems
Finding new revenue streams in a changing healthcare policy landscape

Result: Detailed Roadmaps For A New Opportunity Space
The research found several areas of opportunity, some of which overlapped with the company's original ideas, and others which were new and surprising. The opportunities ranged in investment and potential impact, and several would work especially well if bundled. For each of these ideas, New Markets developed financial models and detailed roadmaps, taking into account how changing policies could accelerate or stagnate each scenario. That way the client knew exactly what the potential was, what was at stake, and what information it needed to consider before making a decision going forward.
Powered by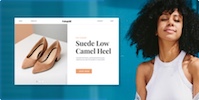 Create your own unique website with customizable templates.