Consumer Goods

To a constantly changing industry like CPG, innovation is key

--

but not easy

No surprise: new markets are vital to growth in the consumer packaged goods industry, but successful execution is difficult. Overwhelmingly, the big winners tend to be brand extensions, rather than innovative consumer products creating fundamentally new categories. These only go so far before they devolve into a confused jumble of SKUs that fuel high costs and threaten of cannibalization.

What drives the challenge? On the user end, it is very hard to change ingrained consumer behaviors. Brands themselves have also become increasingly fragmented, making it harder for new introductions to start out. On the retailer side, new brands can struggle to fit into existing retail merchandising schemes (the Colgate Wisp single-use toothbrush, for example, was stocked initially in both oral care and confectionery). And that's not even mentioning private label, which has had great success at knocking off new products, occasionally even beating brands to national roll-out.

We use proven, time-tested ideation methods to develop strong products

Our team leverages deep industry knowledge as well as practical experience to help our clients develop, test, and commercialize new concepts. We excel at identifying new markets for new or existing product lines, in part by using our proven

Jobs to be Done research methods

to explore the unarticulated needs of diverse customer types.​ Companies such as Nestlé, Johnson & Johnson, and Procter & Gamble have benefited from our approaches.

Learn more about our work in establishing growth strategy >>>

Learn more from our client impact stories

Patterns of companies that win

Finding a unique niche in the market can be a difficult task, but success leaves clues. Some patterns used by winning companies include:

Targeting an awkward workaround that people have settled for (Swiffer)
Bringing an established proposition to a new situation (ZzzQuil)
Thinking holistically about the experience of using a product, instead of looking simply at its function (diabetes products)
Re-orienting a familiar product with a fundamentally new value proposition (Gorilla Glass)
Addressing a newly relevant need (cloud storage)
Leveraging distribution advantages to dominate an emerging category (Sirius XM radio)

Case study: Couples and their dining habits

A major food company came to us looking for new ways to target couples at mealtimes. The company saw that the marketplace was trending towards convenience, efficiency, and ready-made food -- like meal replacements and upscale convenience stores. But the data showed that couples were less keen to purchase these prepared foods. What would stick with couples?

New Markets Advisors used Jobs to be Done research to help the food company deeply understand its target segment and innovate in ways that were new to its category. ​

What jobs do couples have around dining?
​

Functional jobs:

Eat healthy
Be nourished
Stay within budget
Spend less time on menial tasks like meal planning

Emotional jobs:

Unwind and relax
Bond with my partner
Learn new cooking skills
Try new things and create variety in our meals

​Result: A New Product Line

The research was surprising -- even though convenience products were flooding the market, couples were actually willing to spend about 20 minutes together preparing food. Couples were skeptical of all-in-one and ready-made meal solutions, but also were burdened by having to plan a meal from scratch. Rather, they needed a "sous chef" to help them create the meal they envisioned. This led the food company to develop a new line of meal kits where consumers could add their own personal touch to familiar salads and entrées.
Powered by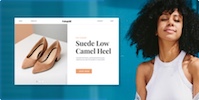 Create your own unique website with customizable templates.