New Markets Case Studies

Assessing the potential of new markets

New business models for a life science company

Challenge

--

Life science companies are under increasing pressure from health insurers and policymakers to differentiate their therapies against cut-price competitors. The solution is often to create broader solutions to a disease, aligning existing therapies with other types of interventions that can achieve superior medical and economic outcomes.

Activities

--

New Markets helped to scope the range of potential disease-state solutions in the client's key therapeutic areas. It also met with a range of start-ups and more established firms that could provide excellent complements to existing offerings, and it assisted in designing business and go-to-market models that support the integrated approaches.

​

Results

--

The company has now forged partnerships with several external firms in a variety of areas, and it is bolstering internal capabilities in a strategic field.

Business strategy for a technology start-up

Challenge

--

A venture-backed start-up in mobile devices had an intriguing, proprietary technology that could be commercialized in multiple ways. The company had to choose where it should focus, whom it should partner with, and what companies would be competitors vs. complements. Relatedly, it needed to set rigorous priorities for the coming 18 months, at which point it aimed to raise its next venture financing.

Activities

--

New Markets evaluated the relative attractiveness of several fields the company could address, and it used this analysis to help structure a two-day working session with the company's management and investors that created consensus around strategy and detailed implementation plans.

​

Results

--

The company has a clear focus for its technical and commercial resources, and it has identified several critical activities to undertake that were not previously on its roadmap.

Assessing the potential of new markets

Adjacency exploration for a consumer products company

Challenge

--

A leading consumer products company sought to tap into the rapid growth occurring in markets adjacent to a historical profit center. The company wondered how it could create new markets that had synergies with this powerful core business.

Activities

--

New Markets assessed consumer trends, analogies from other industries, and moves by upstarts to determine what adjacencies would be fruitful. It also shared experience from other corporate venturing work to recommend how these adjacencies could be pursued in a scrappy manner.

​

Results

—

The company now has a detailed roadmap of potential opportunities that have been prioritized and probed for strengths and weaknesses. The client also has a clear list of next steps for key projects, and New Markets helped to build a venture in one priority area.

Market assessment for a medical technology company

Challenge

--

A leading firm in the medical technology space sought new growth opportunities in fields adjacent to the core business.

Activities

--

New Markets assessed potential technologies, interviewed opinion leaders, and facilitated a working session for executives at the client firm.

​

Results

--

The company now has clear priorities for which areas to pursue and has agreed key research imperatives within the leading areas.

The client is currently identifying outside technical partners.

Using Jobs to be Done customer research to uncover growth opportunities

Market redefinition for a retail bank

Challenge

--

Faced with increasing competition from down-market rivals and a sub-scale position against traditional top-tier peers, a retail bank sought ways to change the game with a critical customer segment.

Activities

--

New Markets engaged in primary research with customers, creating a rigorous map of opportunities and the full set of competing offerings (including those outside the banking industry) that customers use to get important jobs done.

​

Results

--

The work led to the design of a highly-innovative offering that provides non-banking services to customers in a way that the bank is best placed to broker.

Detailed customer research for a food company

Challenge – A major food company wanted to better target couples at mealtimes. Marketplace trends suggested that convenience and efficiency were high-potential themes, but the data showed that couples were less keen to purchase prepared foods. What would stick with couples?

Activities – New Markets used primary research, ethnographies, and quantitative testing to uncover functional and emotional jobs, determine which jobs were underaddressed in the current market, and suggest how the company could better suit couples' needs at mealtimes.
​
Result – The research showed that while couples were skeptical of all-in-one and ready-made meal solutions, they still needed a "sous chef" to help them create the meal they envisioned. This led the food company to develop a new line of meal kits that directly addressed its target segment's core Jobs to be Done.

Helping companies develop a habit of innovation

Incubator design for a consumer goods company

Challenge

--

A global firm sought to nurture new forms of growth through creating an incubator, but it needed to ensure that the organizational design fit the company's unique culture and decentralized structure.

Activities

--

New Markets benchmarked dozens of incubators, developed a typology and analysis of success factors, determined which types of designs fit what types of organizational situations, and recommended detailed design criteria given the company's situation.

​

Results

--

The company has commercialized highly innovative propositions through the new business unit.

Innovation capability building for a health insurer

Challenge

--

A Fortune 500 global health insurer with sales in more than 30 countries felt that its overall innovation progress was slow, even in an industry that is notoriously slow to change. New offerings were generally copies of competitors offerings, and most innovation efforts were top-down directives.

Activities

--

New Markets started with an diagnostic assessment to evaluate existing capabilities before developing innovation processes for both the broad organizational and project team levels.

Results

--

The two-pronged approach to capability building ensured that innovation thinking was consistent across the organization and that project teams knew how to inject innovate thinking into ongoing project work. The company was able to transform innovation into a repeatable process, rather than mere luck or happenstance.
Powered by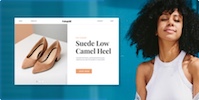 Create your own unique website with customizable templates.