Case Study

Business Strategy for a Technology Start-Up

Challenge

--

A venture-backed start-up in mobile devices had an intriguing, proprietary technology that could be commercialized in multiple ways. The company had to choose where it should focus, whom it should partner with, and what companies would be competitors vs. complements. Relatedly, it needed to set rigorous priorities for the coming 18 months, at which point it aimed to raise its next venture financing.

Activities

--

New Markets evaluated the relative attractiveness of several fields the company could address, and it used this analysis to help structure a two-day working session with the company's management and investors that created consensus around strategy and detailed implementation plans.

​

Results

--

The company has a clear focus for its technical and commercial resources, and it has identified several critical activities to undertake that were not previously on its roadmap.
Powered by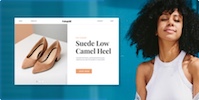 Create your own unique website with customizable templates.