Case Study

Adjacency Exploration for a Consumer Products Company

Challenge

--

A leading

consumer products company

sought to tap into the rapid growth occurring in markets adjacent to a historical profit center. The company wondered how it could

create new markets

that had synergies with this powerful core business.

Activities

--

New Markets assessed consumer trends, analogies from other industries, and moves by upstarts to determine what adjacencies would be fruitful. It also shared experience from other corporate venturing work to recommend how these adjacencies could be pursued in a scrappy manner.

​

Results

--

The company now has a detailed roadmap of potential opportunities that have been prioritized and probed for strengths and weaknesses. The client also has a clear list of next steps for key projects, and New Markets helped to build a venture in one priority area.
Powered by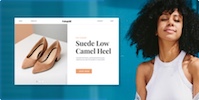 Create your own unique website with customizable templates.