Introducing ​Capturing New Markets

Timed to coincide with new opportunities and threats created by discontinuities in the economy, this is a must-read book. The Great Recession, disruptive technologies, new business models, and changing public policies are turbo-charging a rate of economic change that was already setting speed records.

Consider that many of today's biggest industries did not exist just a few decades ago. Giant businesses such as Walmart, Vanguard, Medtronic and Verizon Wireless have emerged to propel waves of economic growth. While much business writing focuses on how to manage today's enterprises more effectively, little addresses how firms can assess new markets, shape their formation, and profit from their expansion.

​

In

Capturing New Markets

(McGraw-Hill, 2011),

Stephen Wunker

– a long-time colleague of Harvard Business School Professor Clayton Christensen – addresses how companies can systematically position themselves to grow in these industries. The book answers questions such as:

How can firms create and dominate new markets?
How can companies escape commoditization and find new ways to grow?
What forces create new sources of economic growth?

Capturing New Markets is unique. It provides a comprehensive view of new markets, fact-based approach, focus on concrete recommendations, huge breadth of examples, and engaging style. The book is essential reading for people charged with creating new ways to grow. For others interested in how new markets have emerged – from Apple to Zipcar – it is intriguing and thought-provoking.
​
Capturing New Markets draws from the author's personal industry-building experiences as well as business history and current events. It brings alive the issues that firms face when they try to grow in new directions, and it offers highly actionable advice on how to benefit from the fast pace of marketplace change.

Capturing New Markets was named one of the five Best Business Books of 2011 by book summary publisher Soundview.
Powered by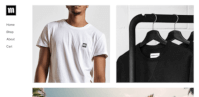 Create your own unique website with customizable templates.